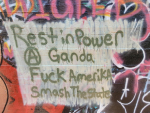 Trans and queer anarchists in so-called southern New Jersey stand in solidarity with our siblings in the Philippines. We remember and lift up the memory of our international trans sister, Jennifer "Ganda" Laude, who was hate-crime murdered by U.S. Marine and transphobe Joseph Scott Pemberton on this day October 11, 2014. Pemberton poses a serious risk to communities everywhere as an "international pig" who got away with murder with the help of the U.S. military.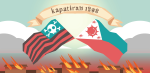 Where do I begin? I was born in the Philippines almost three decades ago. My story there is brief — by the time I was two years old, I'd already migrated with my parents to the United States.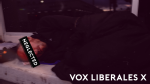 O'Shovah
What Happens To Them Photo Essay of the Homeless Community In Long Beach [tl]
Photo essay by O'Shovah, a Filipinx comrade in Long Beach.
---
There is an issue that is being neglected, a homeless issue. It is an issue that has long been present before this pandemic. While the current situation is to stay at home, many of the homeless people living in the city do not have the privilege to "stay at home." Whether it be the cold gray pavement or a metallic bus bench to sleep or rest, it cannot be denied that they are the unfortunate victims of this COVID-19 pandemic.