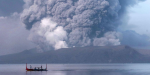 APS
Abusing Resilience The Filipino in the face of Disaster [en]
On the afternoon of January 12 the Taal Volcano began spewing ash and smoke from its ancient caldera. Within hours a massive evacuation effort was launched to get people out of harm's way. A comrade was among the people fleeing the scene. Government offices and schools were understandably closed due to the disaster, but BPO centers around the areas most affected by the ensuing ashfall had the gall to call their workers back to work.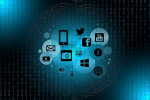 Attorney Oli Reyes mentioned in a viral tweet how foreign youtubers were taking advantage of the Filipino need for global validation to garner more views — and therefore, ad revenue. But what is going on here? What does that mean for us as people? Does anyone care?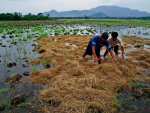 On social media, I usually see people moan over how we're "Destroying Nature", and that "Mother Nature is dying." No, my sweet summer child. Mother Nature ain't dying. Mother Nature is just grabbing the slippers she's gon' use to spank our collective asses with. Natural processes that lead to life are going to remain well after we are gone. We just won't be in it.