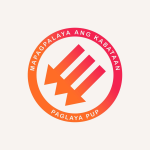 PAGLAYA
Manifesto of PAGLAYA A manifesto for a libertarian youth organization in the Polytechnic University of the Philippines and its communities [en]
Who is PAGLAYA?
PAGLAYA is a university-based anarchist community organization that explores, imbibes, and prefigures libertarian practices.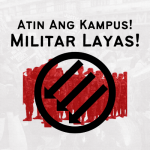 "What you see, what you feel, what you hear; when you leave, leave it here."
For many people who have participated in Reserve Officer Training Corps, this phrase is familiar, almost intimate. It is an oath to secrecy, as much as an oath can be rendered under duress. This golden rule, as it is called, is used to justify or at least defend abuse of power by those in power themselves. It is one thing to be security-minded, to protect the interests and safety of the group from those who seek to malign it. It is quite another to set aside their lived experiences and senses of morality, only to replace them with memories that are left behind in the designated office of the corps, or in the minds of those who have to deal with the consequences for time to come.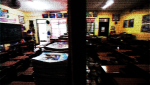 Bandilang Itim Collective
To Pay is to Die The Threat of Student Debt and Homelessness [en]
We at Bandilang Itim stand in support with the student organizations from the De La Salle University,[1] and the University of the Philippines.[2] In these trying times, university institutions must adapt to the so-called "new normal" in a way that accommodates their students. This means accounting for the students' varying conditions. Some students may be under financial or emotional stress due to the Extended Community Quarantine (ECQ). Others lack access to reliable internet connectivity to continue with online classes and securing one may become yet another financial burden.