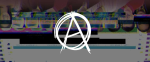 Editorial note from Bandilang Itim
This is an edited anthology of collected notes from comrades critical of Halanan 2022, the 2022 Philippine General Elections. "KonTRAPOlitiko" is not an organization, nor is it our collective name. Rather, KonTRAPOlitiko is the name we give to our anger: "Kontra" meaning "against," "TRAPO" meaning "traditional politician," and "politiko" meaning politician. Thus "kontra-politiko" could be translated as "anti-politician." We the authors are not all anarchists, but we are united in our anger and contempt of the politicians. Because this is an anthology of sorts, certain themes in some theses are repeated in others, but on a whole we have tried to curb repitition and arrange these in a thematic way.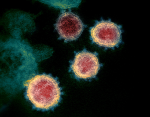 Tiyak na nabago ang buhay mo sa pagdating ng virus. Bumuti o lalong naging masama ang lagay mo? KUNG SUMAMA ANG BUHAY MO, isa ka sa napakaraming mahihirap na dumaranas ngayon ng stress dulot ng pagkabahala sa impeksyon ng virus. Napa-praning dahil baka walang kainin ang pamilya at hindi makakilos upang makamit ang pangangailangan sa inyong bahay.